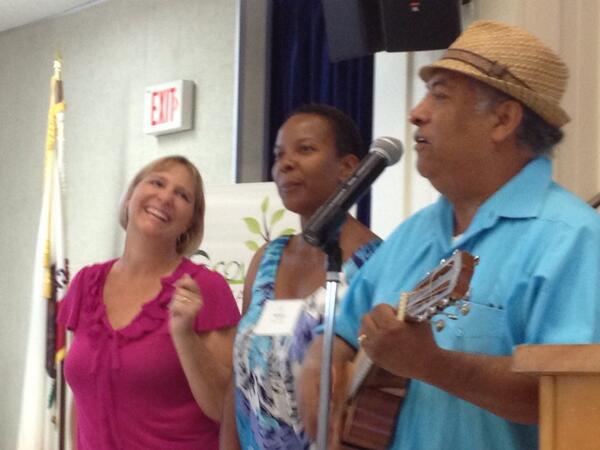 Jose-Luis Orozco is a bilingual educator, children's author, and recording artist.  But, he is so much more than that. He speaks of identity and diversity, through movement and song. Jose-Luis was the keynote speaker on day two of our 3rd Annual Summer Conference on the Teaching of Writing. He had educators out of their seats, singing along, with smiles on their faces and love in their hearts.
Without a doubt, Jose-Luis Orozco's music and message was inspiring to our minds, bodies, and souls.
To find out more about Jose-Luis Orozco, check out his website.
To find out more about teaching tolerance, using multicultural resources, and the Southern Poverty Law Center, click here.
Written by Growing Educators Staff Developer Courtney Kinney